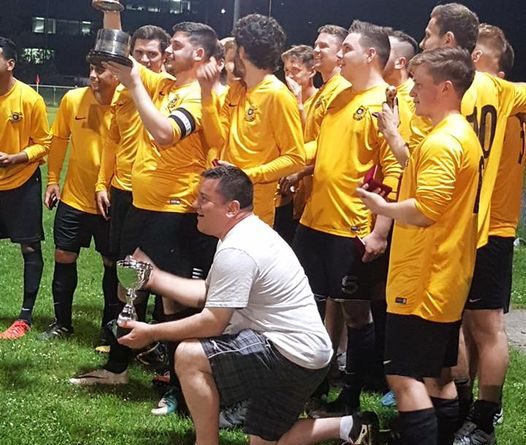 Affiliation and Cup Entry
Affiliation
Each club playing in leagues affiliated to the Aldershot DFA must pay an affiliation fee to the Association. Additionally all clubs affiliated to Hampshire FA and located within the Association's boundaries playing in leagues not affiliated to this Association are also required to pay an affiliation fee to this Association. This is in accordance with Hampshire FA rules.
Clubs playing in leagues affiliated to this Association will have their affiliation fees collected through their league subscription. This means adult clubs playing in the Aldershot & District League, Aldershot & Camberley Sunday League, and the Farnham & District Sunday League and Youth/Junior clubs playing in either of the North East Hants Youth Leagues.
For clubs not playing in any of the above leagues, fees are as follows:
Adult Senior and Intermediate status (Saturday & Sunday) – £25 per season
Adult Junior status (Saturday & Sunday) – £20 per season
Women's & Veteran's clubs shall count as Junior Status
Youth clubs – £2 per season
Affiliation should be completed for ALL clubs on the Cup Entry form downloadable below
Cup Entry
Each club within the Association (Youth – U17 and above) is encouraged to enter their relevant cup competition. Competitions are generally played on a knockout basis (although some may from time to time be played on a group basis before proceeding to the knockout stages). All cup entries should be made on the Cup entry form below along with your club affiliation, and sent to the Competitions Secretary, Richard Whittington either by post or by email, details are shown within the form. Payment must be made by bank transfer to the account detailed on the entry form
Good luck with your cup competition.
Download and complete the paper form
Image from Mytchett Athletic FC – thank you